Delivering Exceptional

DIVERSITY FOR INCLUSIVITY
CLIENT EXPERIENCE
CANDIDATE SUCCESS

With Global Reach
REIMAGINING SEARCH
Ellig Group is a global leader in recruiting and onboarding outstanding diverse executive talent with the backgrounds and expertise to meet the evolving needs of our clients. We are Reimagining Search by providing an expanded platform of services beyond the cornerstone of our four decades in executive search. We offer a meaningful and holistic approach to talent identification and development through our Executive/Board advisory and assessment capabilities, AI/analytics, leadership development and onboarding programs. Our customized advice and tools support both clients and candidates in reaching their goals before, during, and after a search assignment.
Read about how Ellig Group is "Championing Corporate Diversity" +
Championing Corporate Diversity
An award-winning, forward thinking New York City based executive search firm, where championing corporate diversity, equity, inclusion and gender parity is at its core.
We are Ellig Group, the leader in identifying, recruiting, developing, and onboarding diverse executive talent for senior-level appointments in the C-suite and boardroom, ensuring long-term success for corporate America and our nonprofit clients along with the candidates whose careers we champion.
Here at Ellig Group, we believe it is imperative for corporate America to build a reputation of inclusion within all levels of the workforce. Not only is securing diverse executive talent the right thing to do but countless studies have determined a correlation between diverse executive talent and higher financial performance.
Therefore, if a company's objective is to drive profits, then appreciating the connection between diverse executive talent and financial performance might be something organizations with lower diversity, equity, and inclusion numbers may choose to strategize around—and here we can help.
We know when organizations adopt championing corporate diversity, boosted profits inevitably follow. In addition to the increased profits, companies have benefited by an improvement in quality of talent, increased employee retention and being the employer of choice, and increased employee commitment, loyalty, and innovation. The key constituents are your employees, consumers, communities, and shareholders, and they are all always observing. It's not uncommon to learn of employees turning down offers from other corporate suitors on the basis of a lack of their peers being equally represented at the would-be new employer.
Take a moment to observe your workplace surroundings. The demand of diversity, equity and inclusion permeates throughout all cultural spaces and can be seen on Madison Avenue and the advertising world, within the federal government, healthcare, education, entertainment and media, in a word the appeal for diversity, equity, and inclusion is "ubiquitous." If you ignore culture you are diametrically competing with organizations that are listening, acting and leading.
How diversity, equity, and inclusion can have a rippling impact within an organization's long-term success is simple mathematics. In a homogeneous group, where everyone is the same, you've established an echo chamber and ideas and decisions will reflect "group think." On the other hand, when a group is made up of a cross section of culture with unique voices, you have a kaleidoscope and can discern complexity and craft better honed and targeted decisions.
Executive search is the foundation of our business and frequently marks the beginning of our relationship with our clients. Our cutting-edge technology, robust database, and vast network provide a strong launching point and unparalleled experience for clients seeking diversity throughout all levels of their organization, always providing you with a diverse panel of choices. Reach us if you would like to have a more comprehensive conversation on championing corporate diversity and how we may serve you.
DIVERSITY, EQUITY & INCLUSION
Research shows that diverse and inclusive
leadership results in more financially
successful organizations. More than 95%
of our candidate "panels" and 75%
of the executives we place are women,
and executives from all
underrepresented groups.
CLIENT EXPERIENCE
Our personalized, partner-led approach
provides a tailored solution for each
client's unique organizational needs.
Leveraging the latest technology,
clients have 24/7 access to search
status with our client portal.
CANDIDATE SUCCESS
We partner closely with our clients
and candidates to ensure the right
person is in the right position and
excels for the long term. Our tailored
leadership development, onboarding,
team building, and coaching services
support executives in reaching and
surpassing their leadership potential.
OUR Group
PARTNER DRIVEN
Each search assignment is partner-led ensuring a committed, collaborative, and highly communicative process. As a result, more than 75% of our business annually comes from existing clients because of their confidence in us as their search partner.
INDEPENDENCE & INTEGRITY
Privately held, committed to diversity, equity, and inclusion, and a certified woman-owned business enterprise (WBENC), our focus is always in our client's best interest.
MITIGATING RISK, MAXIMIZING VALUE
With a deep understanding of culture and needs, we mitigate risk and ensure the right choice. With state-of-the-art technology and a highly experienced in-house research team, we recruit the best talent to fit each client's needs.
CLIENT AMBASSADORS
Each assignment is critical, each client is valuable, and each candidate is unique. We are passionate client advocates, committed to helping both our clients and candidates achieve success. We take the time to get each client's compelling story with credibility and conviction.
OUR SERVICES
A customized approach with tailored solutions for our client's unique needs in three core areas is at the heart of what we do.

EXECUTIVE SEARCH
Exceptional search services include role clarity, research, vigorous screening, and comprehensive assessments that result in diverse panels of highly-qualified candidates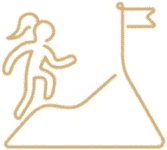 LEADERSHIP PRACTICE
A suite of personalized executive development services enhances the talent lifecycle and provides leaders with ongoing insight and support.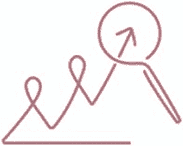 BOARD ADVISORY
Our practice focuses on the most strategic elements of governance, including value-driven director and CEO succession planning and ongoing board skill development and education.
OUR CLIENTS
Our clients include notable S&P 500 and Fortune 1000 corporations, mid-size businesses, startups, and nonprofit organizations. We are proud that each year, 75% of our engagements are with existing clients who continue to trust us to find their most valuable assets – their talent. Read what our clients have to say about us:
"Entrusting your professional livelihood to others requires an extraordinary leap of faith. You must have confidence in their ability to understand your aspirations, represent your best interests, and be your champion and critic. Ellig Group understands the "how" of something getting done is as important as the "what" that gets done. Janice speaks truth to power – and is not afraid to advise me when I misstep or need to be bolder. She can read the political landscape, and has helped me recalibrate my thinking or position to my great advantage."

Sharon Greenberger

President and Chief Executive Officer of the YMCA of Greater New York

"Entrusting your professional livelihood to others requires an extraordinary leap of faith. You must have confidence in their ability to understand your aspirations, represent your best interests, and be your champion and critic. Ellig Group understands the "how" of something getting done is as important as the "what" that gets done. Janice speaks truth to power – and is not afraid to advise me when I misstep or need to be bolder. She can read the political landscape, and has helped me recalibrate my thinking or position to my great advantage."

Sharon Greenberger

President and Chief Executive Officer of the YMCA of Greater New York